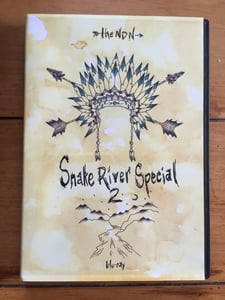 $

18.00
The NDN presents Snake River Special 2.
On Blu-Ray, you'll own the video in it's highest quality.
Two years of blading, filming, playing music, drinking beer, traveling, surgeries, quitting jobs and so much more wrapped up into a visual presentation.
Profiles on:
Geoff Phillip
Phil Davidson
Aaron Kasper
Tim Jones
Jeff Stanger
Nicholas Swan
Erik Bill
Erik Bailey
Filmed and edited by Erik Bill.